About the Disability Resource Center (DRC)
Our Mission
It is the mission of the Disability Resource Center (DRC) to be committed to providing access to the educational environment for students. The DRC also assists faculty, staff, and visitors with accommodation requests to help ensure equal access and opportunity.
The role of the Disability Resource Center at Rice University is:
To obtain and file disability-related documents
To certify eligibility for accomodations
To help to determine reasonable accommodations
To develops plans for the provision of accommodations for students, faculty, staff and visitors
To advise Rice University regarding the implementation of the Americans with Disabilities Act Amendments Act of 2008 and the Section 504 of the Rehabilitation Act of 1973.
It is the goal of the DRC, in the pursuit of its mission and its role, to achieve the standards of excellence from the Association on Higher Education and Disability (AHEAD).
Furthermore, the DRC is committed to providing service that is:
Accessible to all
Accepting of differences
Inclusive of diversity
Respectful of needs
Knowledgeable in implementation
Students (including graduate students and postdoctoral trainees), faculty or staff members who may need accommodations should contact Disability Resource Center to discuss their needs and begin the registration process. Disability related requests for accommodations and resources are evaluated individually, based on documentation and completion of the registration process.
Employee and Faculty Accommodations
Disability Etiquette in the Workplace PowerPoint
ADA statement for faculty to use on syllabi
Meet the Staff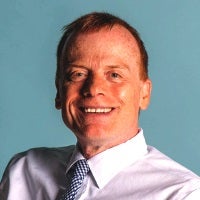 Alan Russell
Alan Russell is the Director of the Disability Resource Center (DRC). Originally, from London, England, he obtained his M.A. degree in American History at the University of Sussex, UK. Alan also has an Ed.D. degree from the University of St. Thomas, Houston in Ethical Leadership. Before joining Rice University, Alan worked for nonprofit organizations in UK advising on accessibility issues. Alan has provided consultancy work at the Hong Kong University of Science and Technology, delivering a keynote speech and facilitating two workshops on disability service provision. Alan is a former Commissioner on the Houston Commission on Disabilities (HCOD) and former President of Association of Higher Education and Disability (AHEAD) in Texas.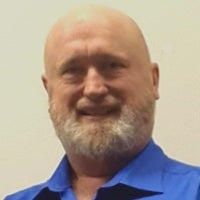 Jeff Anderson
Jeff Anderson is the Administrative Assistant for the Disability Resource Center (DRC). Originally from Bryan-College Station, Texas, Jeff has lived in Houston since 1997. He has a Masters of Education in Student Affairs Administration in Higher Education from Texas A&M University and well as an MBA from the University of St. Thomas. Before joining Rice University, Jeff was the Executive Director of the Houston Mayor's Office for People with Disabilities. He came to Rice University in 2011 and is currently a staff associate at McMurtry College.